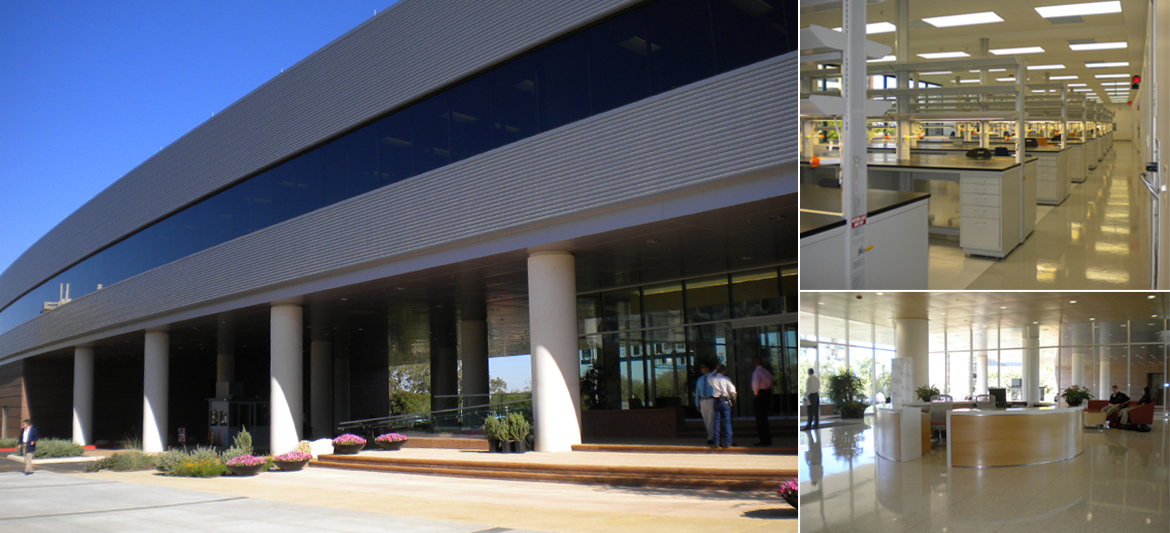 RESEARCH
University Of Texas Health Science Center – San Antonio
Project: South Texas Research Facility

Description of Project Provided:
E&C provided mechanical, electrical and plumbing engineering design for the 190,000 square foot research facility that bends while it follows over 1,000 feet of Floyd Curl Drive in San Antonio, Texas Medical Center.
The building was designed for an open and collaborative atmosphere with modular casework and utilities which makes the building flexible for many future changes in research protocol. The building houses research, offices, and vivarium spaces. Due to the short height of the building in relationship to the surrounding buildings, wind tunnel testing was done to ensure the exhaust from the laboratories would not affect the surrounding buildings as well as ensuring that the surrounding buildings would not adversely affect the quality of air being provided to the research building. Design of this building also included the expansion of the campus central plant and electrical service.
Design Starting DateDecember 2006
Notice to ProceedSeptember 2008
Design EndApril 2011 last Buildout CPR;
Sept. 2011 Substantial Completion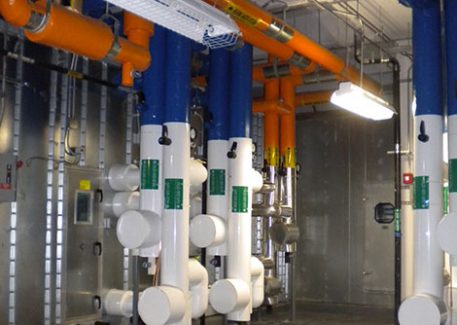 Work Scope
Mechanical, Electrical and Plumbing
Wind Tunnel Testing
Quality air control
the expansion of the campus central plant and electrical service